Deanna Agresti from Cranston, RI makes wonder paper goods in her Etsy store PaperTreatsEtsy.  Read more about her here:
How did you first get started on Etsy? 
I love to send cards for every occasion but it was hard finding ones that fit my style. Paper-Treats is very me!
What is your inspiration for your shop?   I like soft colors and white space. My husband helps me think of ideas – he thinks he is a genius for thinking of my 7 birthdays a year dog card!
What is your favorite item from your own shop and why?
We are expecting our first baby Annie on December 20th and I thought what would be the perfect card I could receive? Then my It's A Girl card was born!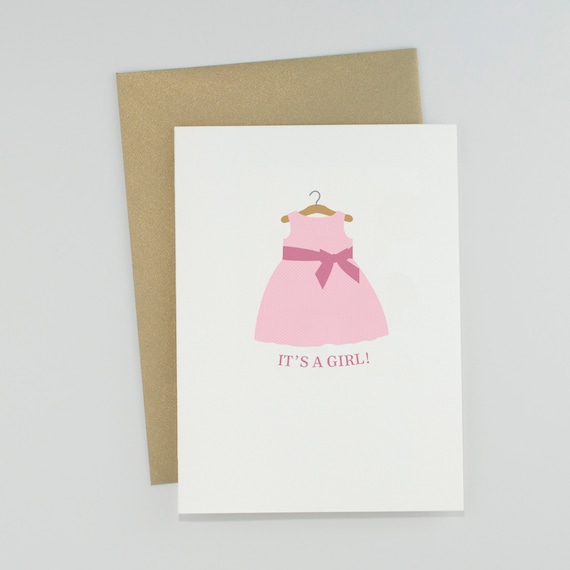 How do you unwind when you're not creating? 
I have no idea how to unwind, i might not always be creating but I am always doing something. I work full-time as an art teacher, I'm an adjunct professor of graphic design at the local community college and I am currently working on 3 freelance projects.
List 3 of your favorite Etsy shops. 
By far and away the best shop on Etsy in my opinion iswww.etsy.com/shop/MichelleBaronStudio?ref=search_shop_redirect
Michelle's work is really that good you have to check it out. 
How would you describe your work style? 
Most of my work is done before my hands touch a mouse or a keyboard. I love to dream about my cards and then sketch them out. 
If you could choose any one superhero power, what would it be and why? 
Only having to sleep when I want to would be the best super power ever. I wish I had more time to dedicate to my cards but life is just so busy!
If you knew then what you know now, what would you do differently in opening your shop?
Focus on creating the best possible product and the rest will fall into place. 
Please list where you can be found (FB, Twitter, etc)
www.facebook.com/mypapertreats?ref=hl
twitter.com/ThePaperTreats