Meet Ruth Schleich from Gabby's Quilts N Supply.  Read about here and visit her Etsy shop GabbysQuiltsNSupply.
How did you first get started on Etsy? 
My daughter found the site first and told me it would be a great place to sell some of my quilts on, so we decided to give it a try.
What is your inspiration for your shop?
My kids 🙂
What is your favorite item from your own shop and why?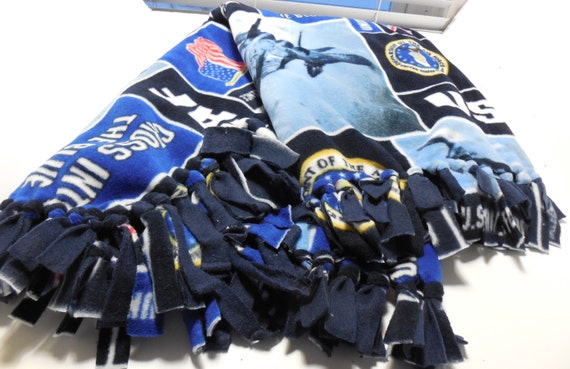 When I have the one I made for myself wrapped around me it reminds me of my son who is currently serving in the Air Force
How do you unwind when you're not creating?
I read a good book, usually about quilting of course 🙂
List 3 of your favorite Etsy shops.
www.etsy.com/shop/GatewayAlpha
www.etsy.com/shop/NeedleNosey
www.etsy.com/shop/WilliamsGrove
How would you describe your work style? 
Organized chaos 
If you could choose any one superhero power, what would it be and why? 
Invisibility, so I could spy on the successful shops to figure out how they sell so much LOL!
If you knew then what you know now, what would you do differently in opening your shop?
Taken a college course on photography, it is the one thing that I still struggle with on a daily basis, and figured out SEO before I even thought of opening a shop.
Please list where you can be found (FB, Twitter, etc)
* www.GabbysQuilts.com – has my blog attached to it
* www.twitter.com/GabbysQuilts
* www.pinterest.com/GabbysQuilts
* www.facebook.com/Gabbys.Quilts
* www.rebelmouse.com/GabbysQuilts/
* plus.google.com/u/0/110447227822063218078