Susan Zupnyk is making adorable bags and accessories in West Bend, Wisconsin for her wonderful Etsy shop Antiquebasketlady.
How did you first get started on Etsy?
I searched many venues to sell my handmade bags and accessories and found Etsy had the easiest way to get my products out there…I sell at art fairs and craft shows throughout many states and wanted a site where people could purchase my items after a show…
What is your inspiration for your shop?
Items in my shop are inspired by nature and favorite places…as you can see I have many birds and flowers
What is your favorite item from your own shop and why?
I love anything with birds and love to search for fabrics that are unique, fun and a bit funky…love the funky bird on this bag…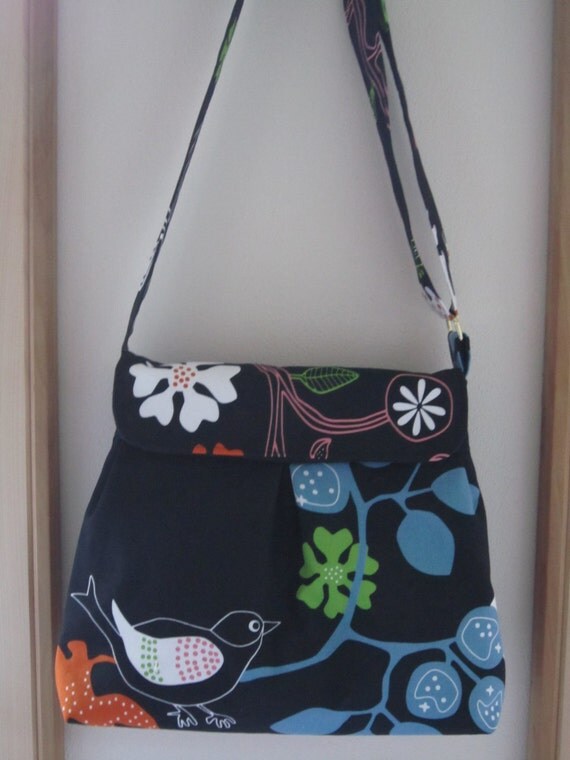 How do you unwind when you're not creating?
I love to search on line for unique and fun fabrics…gardening and spending time with my family and pups…I enjoy sewing for my little granddaughters Violet and Addie
List 3 of your favorite Etsy shops.
I have so many fav shops here are a few
Love the vintage
www.etsy.com/shop/HeartsomeHalos
Great knit items
www.etsy.com/shop/TwoSeasideBabes?ref=search_shop_redirect
One of my fav fabric shops
www.etsy.com/shop/billycottonshop0413
How would you describe your work style?
I am very systematic but if you could sew my sewing room you would see total chaos…
If you could choose any one superhero power, what would it be and why?
Superhero…is there a super hero that can multiply? so I could be in 2 places at one time…
If you knew then what you know now, what would you do differently in opening your shop?
I would have become involved with more teams and social media to help promote my shop and to network…so much can be learned from other sellers
Please list where you can be found (FB, Twitter, etc)
I can be found:
Blog: antiquebasketlady-susan.blogspot.com/
Twitter: twitter.com/Antiquebasket
Facebook: www.facebook.com/Antiquebasketlady
Pinterest: www.pinterest.com/sue_zupnyk/
www.etsy.com/shop/Antiquebasketlady
Stumbl: www.stumbleupon.com/stumbler/antiquebasket