Nicole, with Nifty Gifty Shop on Etsy upcycles materials into useful and pretty items for your home, office, and more.  Find her shop at NiftyGiftyShop and read more about here right here on the PJEtsy Blog.
How did you first get started on Etsy? 
I study fine art in college and heard about Etsy from a classmate. I researched it and loved the idea of selling some of my handmade creations in my own online shop! So, during the summer I started my Etsy shop called Nifty Gifty Shop! I learned so much in my first few months on Etsy and am continuing to learn even more!
What is your inspiration for your shop?
My inspiration comes from recycling and repurposing materials. My shop is mostly made up of upcycled items. I take materials that can no longer be used for their original purpose and turn them into something new! 
What is your favorite item from your own shop and why?
My favorite item in my shop is the Three Section Pen Holder.  I think it's a creative idea and very useful! I can see it being an interesting and fun piece to have on your desk!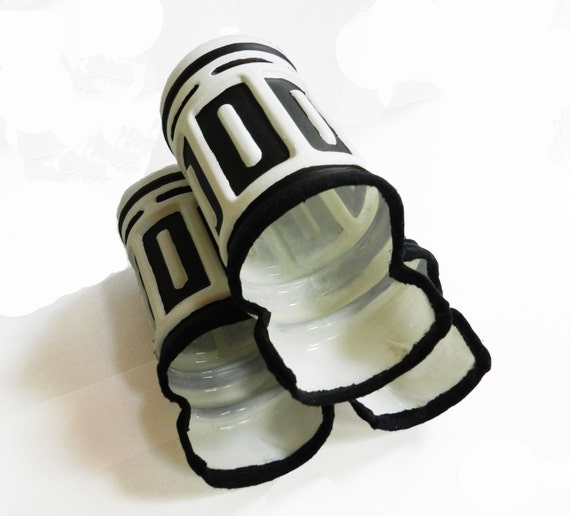 How do you unwind when you're not creating? 
When I'm not creating, I like to spend time with my family. I come from a very close knit family who love to do things together.
List 3 of your favorite Etsy shops. 
1) www.etsy.com/shop/Cutetreats?ref=listing-shop-header-item-count
I have a love for miniature food! And this shop has especially cute food!
2) www.etsy.com/shop/myplaceintheworld?ref=l2-shopheader-name
I also love maps! This shop uses maps in such a creative way!
3) www.etsy.com/shop/OraBirenbaumArt?ref=listing-shop-header-item-count
I love the abstract paintings in this shop! I make abstract paintings myself sometimes!
How would you describe your work style? 
I would describe my style of work as whimsical. I love things that are bright, colorful and cheery! I try to create fun and playful items for my shop!
If you could choose any one superhero power, what would it be and why? 
I would love to be able to time travel. I find history very interesting. It would be great if I could go back in time and experience life in that time instead of just reading about it.
If you knew then what you know now, what would you do differently in opening your shop?
I would have started my shop with more items. I started my shop with only two items. Of course, I had to start somewhere, but I think if I had started out with a few more items it would have given my shop more of a boost when I first opened. I'm still struggling to find the time to create more items.
Please list where you can be found (FB, Twitter, etc)
Facebook: www.facebook.com/niftygiftyshop
Twitter: www.twitter.com/niftygiftyshop1
Pinterest: www.pinterest.com/niftygiftyshop