Meet Scott and Kate of Kentucky Bluebird on Etsy!  Visit their shop to see their eco-friendly pet products and more.
How did you first get started on Etsy?
We opened our shop in March 2013.
What is your inspiration for your shop?
We love Etsy. We love buying local and handmade so we wanted to be a part of selling handmade too!
What is your favorite item from your own shop and why?
We love this plush pet bed! It's 100% eco-friendly: made from organic and recycled materials! Plus, our dog is the model for it!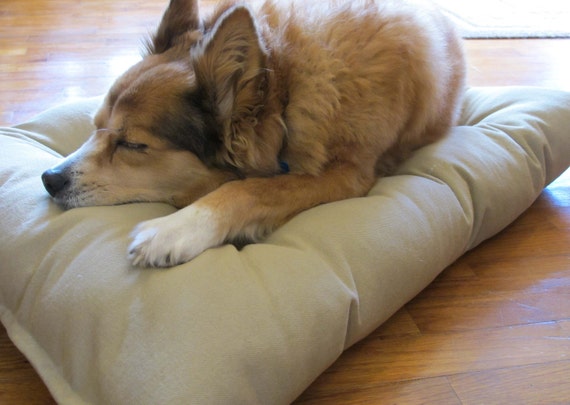 How do you unwind when you're not creating?
We enjoy bluegrass and folk music and good wine from a local winery.
List 3 of your favorite Etsy shops.
www.etsy.com/shop/JulieMarieSink
www.etsy.com/shop/michelleheydenart
www.etsy.com/shop/5AdairAve
How would you describe your work style?
Busy body- busy busy busy!
If you could choose any one superhero power, what would it be and why?
Super eco power! The ability to turn environmentally bad things into eco-friendly greatness!
If you knew then what you know now, what would you do differently in opening your shop?
We probably would have waited a few weeks and been a little more prepared when opening, but we learned a lot in those few weeks!
Please list where you can be found
www.facebook.com/pages/Kentucky-Bluebird/164905677018441