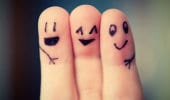 Christmas In July Giveaway
Promo Junkies of Etsy is teaming up again with Go Viral Promotions to create one incredible giveaway event!  We are gathering store credits and products from our wonderful team member shops and giving them to YOU.  Visit these shops now and favorite the shop and all of the items you might like to have if you are a lucky winner!
White Window Creations   $10 credit
JJ Ladell's Wood Carvings   $10 credit
Add Some Stitches   $10 credit
Apache's Wife   $10 credit (shipping not included)
Erini Jewel  $10 off $11 purchase (shipping not included)
Jules Old Jewels   $10 credit
Sunberry Creations   $15 credit
Mashacrochet   Barefoot Bridal Sandal
GrapeVine Ceramics $10 credit
The details of the giveaway and how to enter will be posted next Tuesday, July 15th.  There may be more shops joining this week so you will NOT want to miss out on this big event!  Many ways to enter, many ways to win cool stuff!