We here at Promo Junkies would love for you all to meet Katrina from CuttingPixels. She makes some pretty epic handcut paper art. We did an interview with Katrina, and here is what she had to say!
How'd you get started on Etsy? When my pieces started filling my portfolio, my mother suggested I try putting them online for others to see. One thing led to another, and I opened my Etsy shop with a full stock.
What was your inspiration for your shop? Video games have always been an integral part of my life. The second half of my life was art – and it was unfulfilled until I found papercutting.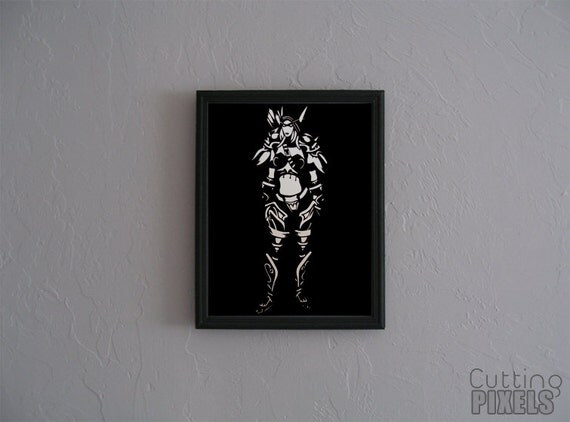 What's your favorite shop item and why? My favorite piece changes from day to day and month to month. It's usually something new that I've recently spent a long time designing and creating.
How do you unwind when you're not creating? We play a lot of video games I also love reading and anything to do with the water.
What is your favorite kind of cupcake? Anything with cream cheese frosting.
What was your worst job? I don't think I've had a job that I would consider the worst. There's always been things that I loved and things I really disliked.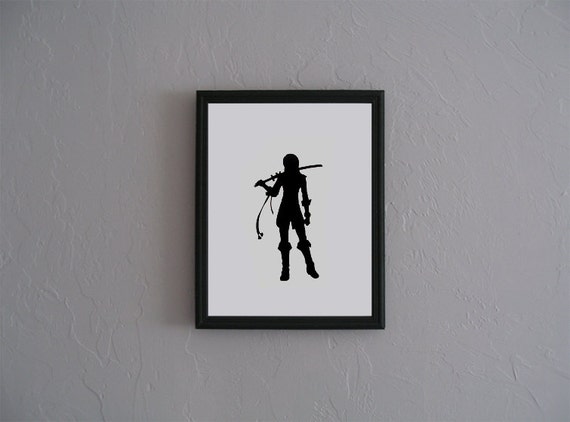 What is your favorite cartoon as a kid? As an adult, if you stumble upon it while channel surfing now would you stop & watch? I spent most of my childhood watching cartoons. I can't pick a favorite.
What is your fantasy job? My fantasy job would be creating my art full time.
List 3 things you are so obsessed with it is torture to ever say no to. Sugar, reading, and sleeping past 7am.
Do you have a favorite author? When you read, do you use a proper bookmark, bend the page, or grab anything handy to mark your place? I don't have a favorite author, though my favorite book series is The Wheel of Time. Though I was a diehard paperback fan, I made the move to E-book, so no bookmarks here!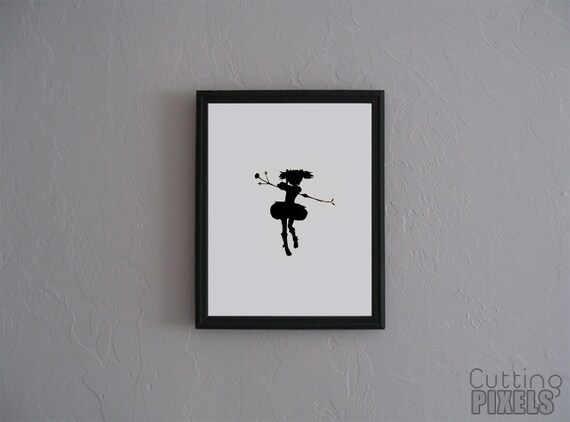 If money was no object and you can live wherever you want, where would that be? I'd live summers in somewhere tropical, and winters somewhere very snowy.
What is your best childhood memory? My favorite childhood memories are all the times we went to Six Flags.
How would you describe your work style? My work style is a little bit classic, a little bit modern, and a lot of random.
If you could choose any one super power, what would it be and why? Super speed!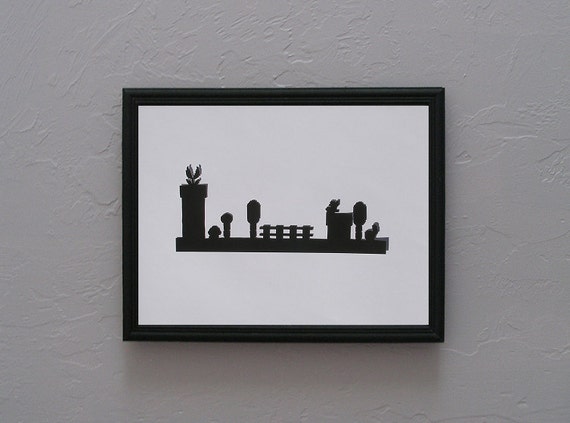 What would you do if you won the lottery? I'd buy those houses in the tropics and snowy tundra.
What was the last movie you watched? Was it good? I just finally watched What's Eating Gilbert Grape? It's good.
If you knew what you know now, when you first opened your store, what would you do different? I would have made sure my images were much higher quality before opening.
You can find CuttingPixels on ETSY, FACEBOOK, BLOG, TWITTER and INSTAGRAM.