Meet Kristen from SeafaringTrinkets!
1. How'd you get started on Etsy? I got started on Etsy because I love jewelry and used to buy a nice piece or a few different pieces every week. Then I decided why not open my own shop since I love jewelry so much and start making it!
2. What was your inspiration for your shop? Tropical paradise–this is where I live! I live on an island in the florida keys! It doesn't get much more tropical then that!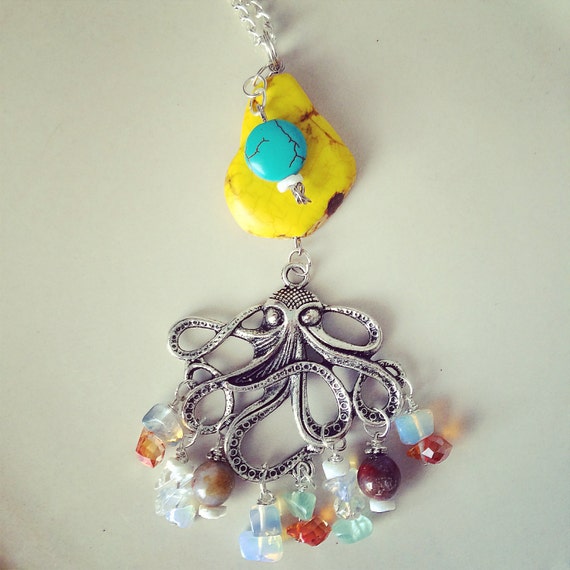 3. What's your favorite shop item and why? https://www.etsy.com/listing/203604743/necklace-yellow-turquoise-slab-with this is my favorite shop item because I love the ocean and marine life. And turquoise is my favorite stone and the colors in this are just paradise!
4. How do you unwind when you're not creating? I'm a photographer by trade. I went to college and learned professional photography in Chicago, so I take lots of photos of my 3 girls and just nature and wildlife. I was also featured in national geographic on 2008! Other then that I make jewelry all the time!
5. What's your favorite kind of cupcake? Pillsbury Confetti
6. What was your worst job? My first job when I was 15—Burger King!
7. What's your favorite cartoon as a kid? As an adult, if you stumble upon it while channel surfing now would you stop & watch? My favorite cartoon……. It would be rugrats! Yes I will still watch it with my kids!
8. What's your fantasy job? Working for national geographic as a wildlife photographer and taking photos of great white underwater!
9. Do you have a secret guilty pleasure? Pretzel rods… Not much of a secret.
10. List 3 things you are so obsessed with it is torture to ever say no to. Snorkeling. Shopping. And being outdoors!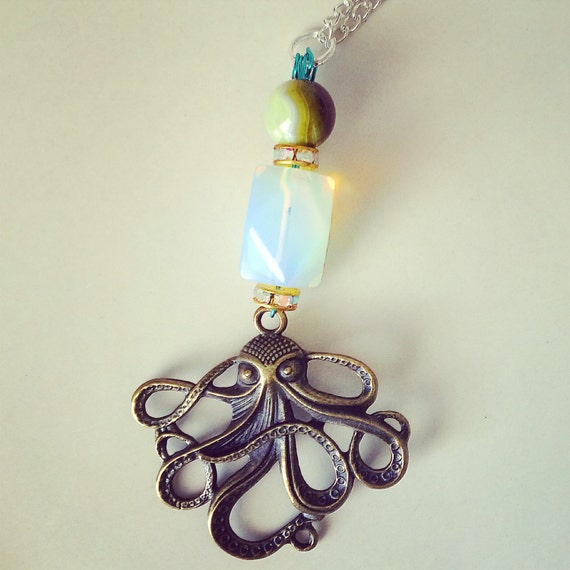 11. List 3 of your favorite Etsy shops. https://www.etsy.com/shop/TinyLemonDesign
https://www.etsy.com/shop/RockinMamaBG
https://www.etsy.com/shop/ABJglassworks
12. Do you have a favorite author? When you read, do you use a proper bookmark, bend the page, or grab anything handy to mark your place? Not really but I love the hunger games books and The Lord of the rings books! I don't bend anything because I use my kindle to read. but I read my national geographics the "old fashioned way" still through paper magazines..
13. If money was no object and you can live wherever you want, where would that be? I live on an island right now! It's paradise! But if I were to go anywhere in the world it would be Amsterdam!
14. What is your best childhood memory? Going to Door County, WI with my whole family every year and renting out a giant cabin on Lake Michigan!
15. How would you describe your work style? Dainty, clean and colorful!
16. If you could choose any one super power, what would it be and why? To be invisible! I get embarrassed very easily!
17. Who are your heroes? My mother who is going through chemo with breast cancer right now.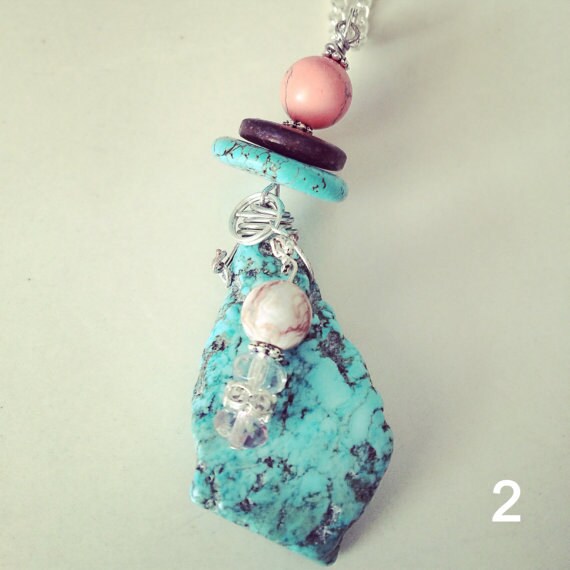 18. What would you do if you won the lottery? I would buy my parents a house. And invest in my business. Then open an animal shelter!
19. What was the last movie you watched? Was it good? I watched gravity. Yes it was freaky and great!
20. If you knew what you know now, when you first opened your store, what would you do different? I would photograph everything the same and not be lazy about posting tags. Take your time and promote your shop!