1. How'd you get started on Etsy?
I did an internet search for places to sell my handmade jewelry, Etsy was one of the choices – and after looking at several different sites, seemed like the best fit for me.
2. What was your inspiration for your shop?
I'm inspired by urban designs, natural elements, and a blend of classic and bohemian styles. I named by shop for my hometown and favorite source of inspiration, Chicago.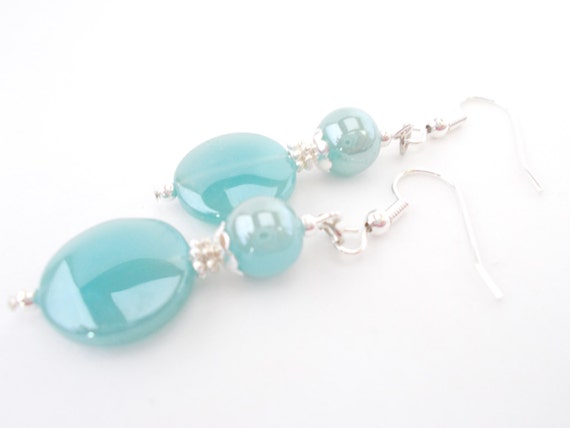 3. What's your favorite shop item and why?
I love my red coral and hammered silver earrings – they are earthy and urban all at once!
4. How do you unwind when you?re not creating?
I love to read, everything from the classics to murder mysteries.
5. What's your favorite kind of cupcake?
Red velvet with homemade vanilla bean cream cheese frosting.
6. What was your worst job?
So many pop to mind, but I'll do with working as a clerk in a party store – no more blowing up balloons for me!
7. What's your favorite cartoon as a kid? As an adult, if you stumble upon it while channel surfing now would you stop & watch?
As a kid, I loved He-Man. Nope, though I never have spotted reruns of it, so it's hard to truly say.
8. What's your fantasy job?
My store being big enough to employ 10-30 people and having a handful of storefronts in some of my favorite places – Chicago would be where I open my flagship store.
9. Do you have a secret guilty pleasure?
Dark chocolate, toffee, pecan cookies – cannot get enough of them.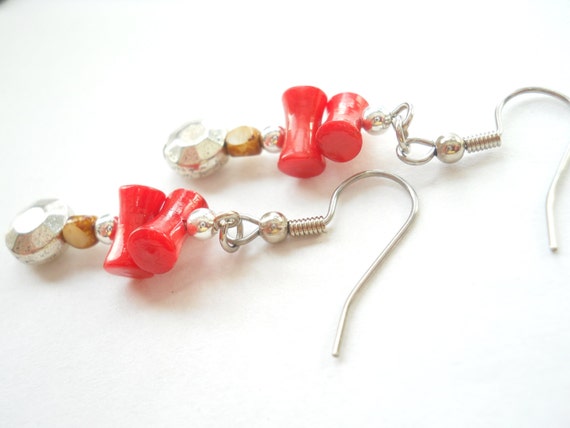 10. List 3 things you are so obsessed with it is torture to ever say no to.
Good books, an expansive view of the water, and a snack of pound cake with apple cider.
What are you 3 favorite Etsy shops?
SanteenCreations, LingerBathandBody, and LittleGemsbyLuisa
12. Do you have a favorite author? When you read, do you use a proper bookmark, bend the page, or grab anything handy to mark your place?
I have too many favorite authors – from Shakespeare to Iris Johansen, I couldn't name them all. I just memorize the page number I left off on.
13. If money was no object and you can live wherever you want, where would that be?
I'd either be in Chicago or in Bar Harbor, Maine. Boston might be in the running too.
14. What is your best childhood memory?
Spending time in the kitchen with my mom- I learned all the basics of cooking and baking from her.
15. How would you describe your work style?
Though Etsy is rarely a 9-5 gig, I do set regular hours and try to sneak in some extra work here and there.
16. If you could choose any one super power, what would it be and why?
I'd like to be able to read and change minds – there is no greater power than the power of thought.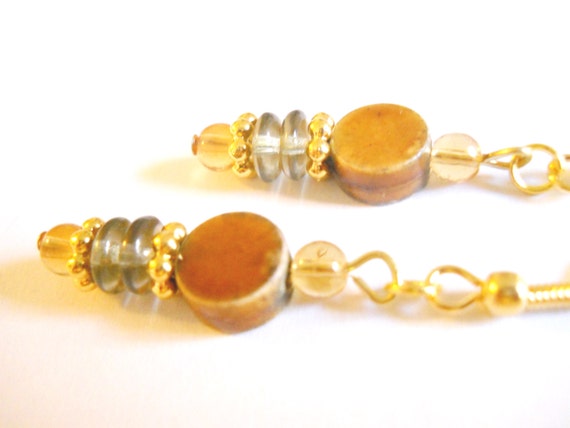 17. Who are your heroes?
My mom – she raised 3 kids alone and was creative and positive every single day. To me, that is a super-human feat. I was fortunate to have several family friends that became mentors to me, my honorary Aunt Dodi and her husband, Uncle John helped me with the knowledge and skill it took to open my shop.
18. What would you do if you won the lottery?
Pay off my house, my mother's house, take a long vacation, and come back to work at my shop. Maybe I'd invest in a great studio to work in and get a newer car.
19. What was the last movie you watched? Was it good?
Guardians of the Galaxy – so good, I had to see it twice.
20. If you knew what you know now, when you first opened your store, what would you do different?
Better photos and titles!! But you live and learn…
You can find Ann
on Twitter: www.twitter.com/chicagolandia
Facebook: www.facebook.com/chicagolandia
Pinterest: pinterest.com/chicagolandia