1.How'd you get started on Etsy?
Since I was a little girl, my mom helped me developing my manual skills: I built nativity scene houses with medicine boxes, I prepared " collage" and many other crafts. So, in my life, in addition to my job, I always expressed my creativity by working dried flowers , leaves and other natural elements, to create home decor.
I filled up my friends' home – and mine too! – with my wreaths and decorations for many years. When relatives and friends could not stand any other of my gifts ….. they suggested me to sell them! So I opened my shop Ghirlandiamo at the end of November 2013 and I'm here, on Etsy, trying to seduce you with my creations!
That's life: what was just a hobby, now is a job and I dedicate most part of my days to it.
2. What was your inspiration for your shop?
I live in Salerno, a not so big town in South Italy, near to Naples, Amalfi, Positano (some of the most beautiful places in the world), Paestum and Pompei, with their great Greek and Roman ruins, testimonials of the most ancient civilizations.
The sea, the sky and all around me in the the nature have strong colors.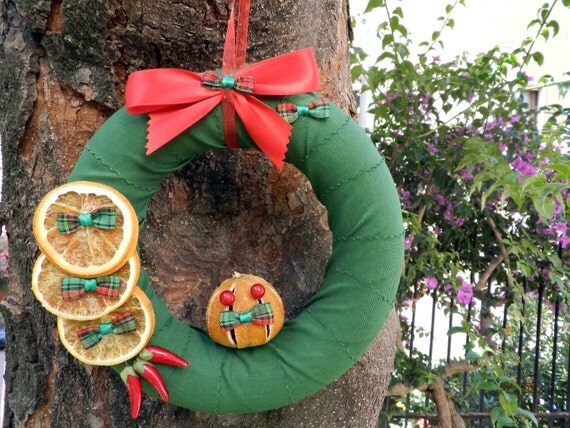 I think all that certainly influenced the way I am , that, in turn, is deeply expressed in my works .
Made in Italy is appreciated all over the world and I think my creations represent the Italian taste through my modern and personal style, the one of a smiling, friendly Italian woman.
www.etsy.com/it/listing/170909171/ghirlanda-fucsia-idea-regalo-made-in?r…
3. What's your favorite shop item and why?
I can't have a favorite item; for me it should sound as asking which is my favorite son : it's impossible.
But I can say that, among all home decors, I prefer creating wreaths and I can show you the one, I believe, most represents my creativity and my way to read the nature.
www.etsy.com/listing/170901309/extremely-particular-home-decor-made-by?r…
4. How do you unwind when you?re not creating?
I like reading and take care of my plants (I've a green thumb!). It's also very pleasant taking a walk on "Lungomare", the long beautiful promenade on the sea.
6. What was your worst job?
I was willing to create a black and white wreath, something minimal and rarefied, but the result was not what I expected! 
7. What's your favorite cartoon as a kid? As an adult, if you stumble upon it while channel surfing now would you stop & watch?
All those by Walt Disney, even today!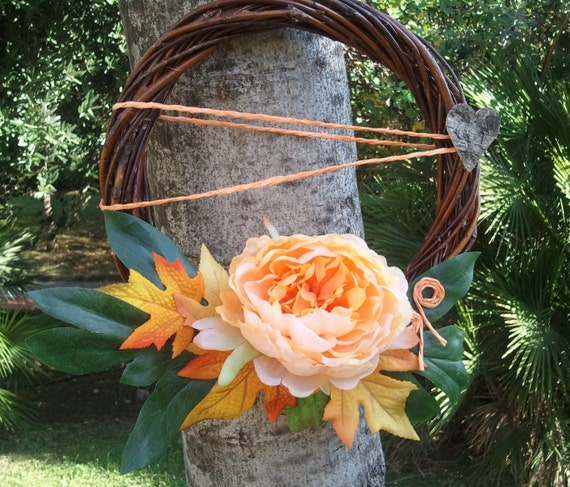 9. Do you have a secret guilty pleasure?
Chocolate, chocolate, chocolate, and it isn't secret at all!
11. List 3 of your favorite Etsy shops.
Oh, it's so difficult listing only 3!
www.etsy.com/shop/ChimericalDragonfly
www.etsy.com/shop/SusanSorrentino?ref=l2-shopheader-name
www.etsy.com/it/shop/oldandnew8?ref=pr_shop_more
12. Do you have a favorite author? When you read, do you use a proper bookmark, bend the page, or grab anything handy to mark your place?
I haven't a preferred one, but on this occasion I wish to suggest a book every woman should read: In the Beginning by Catherine Dunne, a woman who suddenly is compelled to face her awareness.
Oh, it's horrible bending the page! I have a little collection of nice bookmarks!
13. If money was no object and you can live wherever you want, where would that be?
In Italy …in spite of all our problems!
15. How would you describe your work style?
Of course I can describe my style only as I see it, from my point of view.
I think my style can be defined essential, simple but smart, sophisticated but warm.
www.etsy.com/it/listing/170871952/ghirlanda-idea-regalo-made-in-italy?re…
16. If you could choose any one super power, what would it be and why?
Only … a magic wand!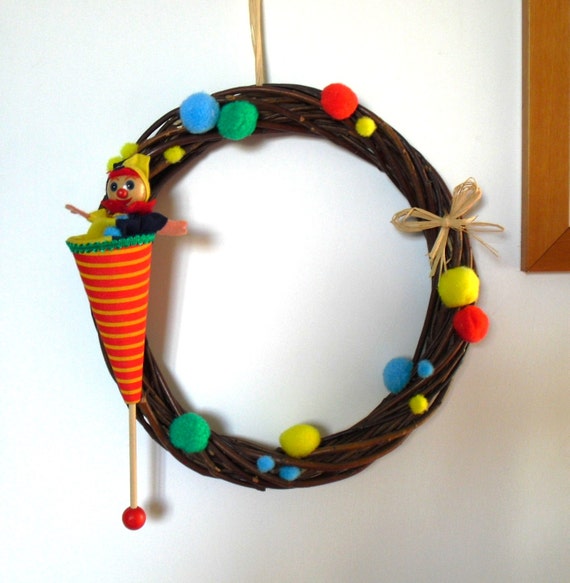 17. Who are your heroes?
Women and mums who every day are engaged in working at and out home, often also dealing with bad situations in jobs, just because raising children , women who manage family, home, job and much more always smiling : daily heroes!
18. What would you do if you won the lottery?
No problem: I never could win as I never play!
20. If you knew what you know now, when you first opened your store, what would you do different?
I'd have saved a lot of time and energies! When I opened my shop on Etsy, I was in a hurry to insert all my items: I was wrong!
Creating beautiful things is not enough, it's only the starting point.
It's likewise important studying SEO, web marketing, how Etsy
works, how to use facebook and other socials.
First of all it's necessary to visit forums and read, read and read about different topics, to avoid mistakes and get suggestions from older sellers.
For more information about my shop:
www.etsy.com/it/shop/Ghirlandiamo
www.facebook.com/ghirlandiamo
www.pinterest.com/ghirlandiamo
www.ghirlandiamo.com